Welcome to the Franklin Inn Mexican Restaurant

---
Today's Special Features
Our food is house made from the best ingredients. These items are available while supplies last. This may not be up to date.
Visit our online menu for most up to date information.
---
Due to skyrocketing avocado prices, there is a temporary price increase on some dishes that involve guacamole. The price in the printed menu may not be accurate at this time. Please visit this link for the current price of menu items.

---
Chef's Specials:
Pineapple Tamarind Salmon Tacos
Hand cut wild caught salmon with a chile tamarind glaze featuring house made tamarind paste, pineapple juice, garlic, agave, brown sugar and red pepper flakes. Topped with cucumber slaw made with green cabbage, cucumber, red onion, cilantro, agave, lime and other spices. Fresh cut pineapple garnish. Flavorful and refreshing. Served with rice.

Turkey & Corned beef brisket Tortas.
These Mexican sandwiches are piled high on house made torta rolls with roasted turkey, corned beef brisket, jack cheese, lettuce, tomato, dijonnaise, and house made spicy pickles. Served with Dina's fresh poblano and corn potato salad. You will not get this dish anywhere else.

Salsa of the Day: Chipoltle Raspberry
Soup: Gazpacho or Tortilla

Margarita of the Month: Blackberry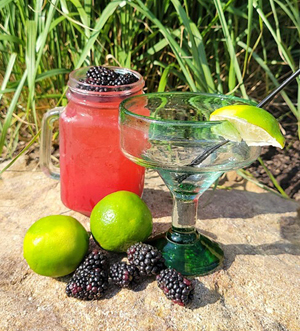 Jalapeno Cucumber


Gummy Worm Punch:
Yes, gummy worms are in season. They are plump and sweet right now. Enjoy this drink featuring Aviation Gin, Blue Curacao and pineapple juice with a soda water.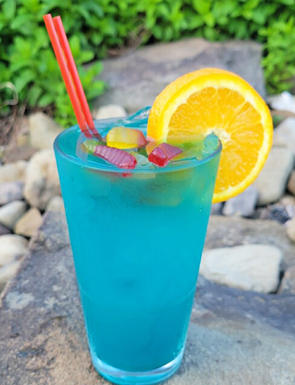 Gummy Worm Tequila Shot:
Taking advantage of gummy worm season with this tequila infusion.
John's Homemade Ice Cream:
Check back.

---
For updates: email list or visit our blog or Face Book Page.

Kitchen Hours: Monday - Thursday 4pm to 9pm.
Friday and Saturday - 4pm to 10pm
Happy Hour 4pm to 5:30pm Monday thru Friday

Table Time Limits of 1.30 to 2 Hours Depending on Party Size.
We can not easily accommodate large groups. Large parties will have a longer than normal wait on busy nights.